Winter- the weather of pleasure and fun, but this chilly weather comes with bittering cold and freezing atmosphere too. And I am sure every homeowner is going to find the most efficient as well as affordable heating options beyond wrapping themselves in the extra blankets and sweaters. As several heating options are available, the decision comes down to room heaters. And if you really want something in the budget, blower heaters are the best option.
About Blower Heaters
Blower Heaters are one of the most important appliances during winters that are not only affordable but also provide abundant heat to make you feel warm. These types of heaters are also known as convection heaters, fan heaters, or ceramic heaters.
Blower Heaters or Convection heaters are based on the principle of convection heating. It means that this type of room heater absorbs the cold air from the surroundings, blows it across the heating element and then warms up your room by blowing the hot air back outside. This type of room heater encloses a small fan inside to circulate the warmed air in the environment. As there is a fan inside, it is known as blower heater.
Our Best Picks of Blower Heaters
We have picked out some of the best and latest blower heaters, so you don't need to waste time in searching them all.Just go through our compiled list of the best blower heaters, and I am sure it will absolutely suit your specific needs.
Also, Check
Best Blower Heaters Reviews
1. Bajaj Blow Hot Blower Room Heater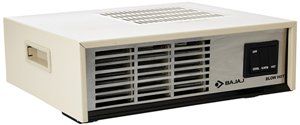 This is another smart choice for the blower room heaters in the chilliest weather. Now say goodbye to the cold days and nights by bringing this Bajaj Blow Hot room heater. It comes with a sturdy outer body that provides high impact resistance and toughness. Its thermostat feature lets you maintain the required temperature by adjusting the average power.
The best is its compact design that makes it easy to use and portable. This room heater comes with two heat settings so that you can choose the desired heat level accordingly. With the indicator lights present on the heater, you can check its functionality and status. There is also a thermal cut out feature that ensures maximum safety as it protects the heater from being overheated or any damage.
Key Features
2 Heat settings 1000 W/2000 W
Blower for forced air circulation
Compact design
Adjustable height
Easy mobility
Automatic thermal safety cut out
Buyers Feedback
The Good
Great product for harsh winters
Safe and sturdy device
Easy operation
Different heat settings is a nice option
2. Eveready HC2000 Room Heater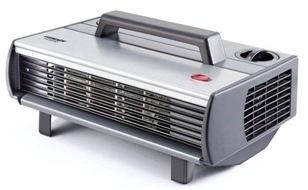 The next comes in our list is the Eveready HC 2000 Blower room heater. When budget is your main concern, this one really suits your requirement. With simple and compact design as well as great performance, this blower heater is an absolute choice for extreme winter conditions. It comes with dual heat settings that let you operate it in different modes according to your preference. Also, with the adjustable height settings, you can place it accordingly.
Key Features
Power Indicator
Easy to carry design
Dual side air inlet vents for maximum air intake
Dual heat settings
Adjustable height
Thermostat control for various temperature controls
Buyers Feedback
The Good
Nice design
Faster heating
Easy to operate
Low noise
Suitable for standard sized room
Budget-friendly heat convector
3. Usha FH 3628 PTC Fan Heater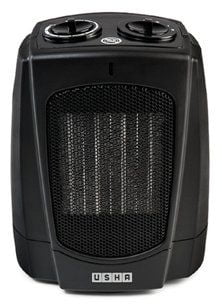 Really amazing and efficient- the Usha FH 3628 Fan heater comes the next in our list of best blower heaters. Get rid of the extreme chilly conditions during winter with this great performing room heater. It comes with 2 adjustable heating positions that let you set the thermostat to the desired temperature according to your preference. As this is a fan heater, its fan offers the extreme comfort and refreshing hot air all over your room.
When it comes to safety, this product is extremely good. It comes with various safety features including tip over switch, fall protection switch, and overheat protection so ensuring only the safe operation.
Key Features
Simple Operation buttons
Fall Protection Switch
Portable versatility
Thermostat setting
Adjustable 2 heating options
Thermal cut out
Buyers Feedback
The Good
Great for small and medium-sized rooms
Very effective and handy device
Quality is extremely up to the mark
Built-in safety features are awesome
Operation is very simple
4. Bajaj RX 7 Heat Convector Blower Heater
The Bajaj RX 7 room heater is one of the versatile and valuable appliances that make you comfortable during winters. This room heater offers dual function, i.e., the heater in winter and as a fan in scorching summers. It comes with three heat settings that give you the flexibility to adjust the heating as per your desire.
This blower heater from Bajaj has an automatic safety thermal cut-out that automatically turns off when overheated. This portable room heater has a superior heating element and offers easy handling with a cool touch handle. It also comes with the option of adjusting the height based on your need and convenience.
Key Features
Cool touch handle for easy mobility
Adjustable height
Three heat settings 600W/1200W/2000W
Heater in winter and personal fan in summer
Automatic thermal safety cut-out
Buyers Feedback
The Good
The heater is good enough to heat the whole room
Less power consumption
Three temperature control settings is a good feature
The Bad
It gives a humming sound with a little vibration which sometimes irritates a lot
5. Havells GHRFHAGW200 Blower Heater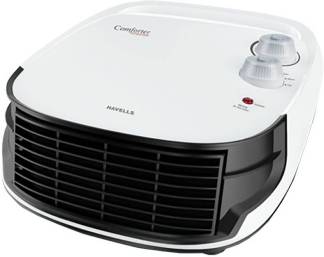 This versatile fan room heater gives you the right amount of warmth whenever and wherever you need it. It comes with different heat settings as well as fan option; you can use this blower both as a fan and as a heater. It comes with dual heat settings and adjustable thermostat, so you can easily set and maintain the desired temperature.
With features like thermal cut-off, overheat protection circuit, air inlet, and carrying handle built from the non-heating material, this one will absolutely be your perfect choice for all your heating needs.
Key Features
Automatic safety device
Cool touch body
Cool fan function
Double safety overheat protection
Thermal cut-off setting
Adjustable thermostat control knob
Buyers Feedback
The Good
The quality is awesome
Radiates heat quietly
It is highly portable and light in weight
Heats the room very well
Two power settings are pretty useful
The Bad
A little bit higher on the price side
6. Inalsa Cosy Pro-LX Blower Heater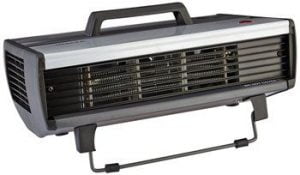 Stay cozy and warm this winter with this compact blower heater from Inalsa. The quality and performance of this blower heater is unmatched. It offers three settings including selection for cool, warm, and hot air.
This room heater is also equipped with overheat protection and adjustable temperature control for your convenience. An adjustable height is also there so you can easily place it as per your convenience. Also, the Power On Indicator is an awesome add-on to this blower heater.
Key Features
Nice design
Easy to carry handle
Cool, warm, and hot air selection mode
Adjustable height
Overheat protection
Buyers Feedback
The Good
Sturdy and stable heater
Build quality is also great
Works very well
The Bad
The plug point is big so doesn't get fit in the normal plugs
7. Orient HC2003D Blower Heater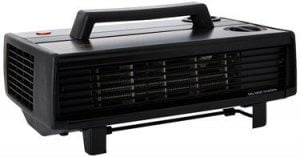 This one is the best quality blower heater with awesome features. Stay warm whenever you want with this great heating appliance from Orient. It comes with three knob settings including selection for the fan, warm, and hot air. The overheat cut-off feature enables you to use the heater with safety. Also, it comes with adjustable legs, so that you can adjust the height according to your convenience.
Key Features
Temperature control knob
Two fans for faster heating
Adjustable stand
Night light
Buyers Feedback
The Good
The build is sleek along with good finishing
Low noise and faster heating
8. Orpat OCH-1270 Convector Heater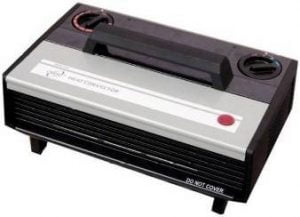 Orpat OCH 1270 is one of the wonderful blower heaters that help you to maintain warmth in your room during the chilly winters. It also gives you a fresh start every day and makes your morning warm with its amazing features. This blower heater comes with a 100% pure copper wire motor that delivers amazing heating efficiency.
It also has a variable thermostat setting for temperature control with two turbo settings for better heating. The thermal cut-out switch of this blower automatically shuts down the blower. An overheat auto cut-off protection feature protects it from overloads and fluctuations.
Key Features
Twin turbo design for better heating
Long life heating element
Overheat auto cut-off protection
Thermal cut-off for added safety
Variable thermostat settings for temperature control
Adjustable height
Power On Indicator
Buyers Feedback
The Good
Pretty compact so can be carried out anywhere
Auto cut-off feature is excellent
Multiple options including fan mode, heater 1, and heater 2 with changes in the blower that helps in heating the room faster
The Bad
Not ideal for big sized rooms
Makes small noise due to fan
9. Singer HC30T Heat Convector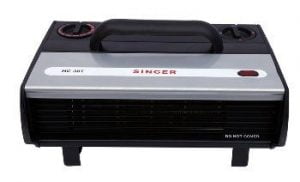 The Singer HC30T Blower Heater can be your best buddy to enjoy the cozy winters. It has been designed with twin-turbo for even and a deliberate increase of temperature across the heating space. The swing stand of this room heater allows you to turn it to the direction of your preference.
This blower heater also comes with a neon power-on indicator as well as a large and sturdy handle. The thermostat control feature of this blower heater turns on and off automatically to keep the temperature constant.
Key Features
Two heat settings- 1000W/2000W
Safety thermal cut-out
Power on neon indicator
Large handle for comfortable grip and safety
Buyers Feedback
The Good
Great product in this price range
Easy to operate and safe to use
The noise levels are very low
Heating is great
10. Libra FH15 Blower Heater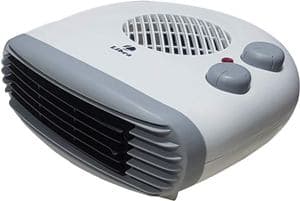 Say goodbye to the cold days and nights of the chilly winters with this efficient heat convector from Libra. It comes with two heat settings of 1000W and 2000W. This high-velocity blower is also equipped with the features like thermostatic heat control, thermal fuse protection, power indicator, and an adjustable height that makes it safe and convenient to use.
Key Features
Thermostatic heat control
2 heat settings- 1000W and 2000W
Cool touch plastic body
Thermal fuse protection
High-velocity blower
Power Indicator
Easily portable
Adjustable height
Buyers Feedback
The Good
Excellent product with awesome features
Silent noise
Performs very well
Low power consumption
The Bad
Not ideal for large halls and rooms
Conclusion
This is all about the best heat convectors or blower heaters to beat the frosty and chilly winters. All the above-mentioned blower heaters are the most cost-effective solutions to get warm and cozy beyond your extra woolen wears and blankets. So pick the one as per your budget and preference to go a long way in withstanding the cold winters.