Being a luxury appliance, you can't deny that refrigerators are necessary too for your household needs. This smart appliance not only keeps the food products fresh for an extended period but also retains the nutrients present in the food to get its healthier version only. Whether you want chilled water, or chilled cold drinks, ice creams, ice lollies, and desserts in the sizzling summers, you can enjoy all these if you have a refrigerator at your home. So, welcome to the blog that is all about the reviews of best single door refrigerators below Rs 15000.
Our Best Picks of Single Door Refrigerators below Rs 15000
Searching for the best single door refrigerators for your home as well as office with best energy ratings? Here is the list of top seven newly arrived single door refrigerator models under Rs 15000.
For the detailed review of all these top models of single door refrigerators, please read our Review Section..
Why Single Door Refrigerators?
Modern refrigerators come in different variants including single door refrigerator, double door refrigerators, triple door refrigerators, and side by side refrigerators. Each of these variants has its own benefits. But when it comes to price, Single door refrigerators are the most economical ones. Even though it lacks some of the advantages than its other versions, considering the price point, these are the best options. Plus it also consumes less energy than other types of refrigerators. And is ideal for small families.
On the negative side single door refrigerators tend to accumulate frost in the freezer compartment. Hence, it becomes necessary to defrost the refrigerator on a regular basis.
Features to consider before buying a Single Door Refrigerator
There are a lot of things you must consider before buying a refrigerator. So, lets have a look at the below mentioned factors that will definitely help you a lot in choosing the best model for your home use.
Capacity
The first and foremost thing to consider before buying a refrigerator is its capacity. It depends on your family size and eating habits. The maximum capacity of single door refrigerators does not exceed 250l. So, go for the one that ideally meets your requirement depending on your family size.
Dimension
Dimension is definitely an important factor to take care while buying a refrigerator. Since single door refrigerators are already compact and space saving, still you must choose wisely the one that fits your kitchen space perfectly.
Digital Inverter Technology
The latest models usually come with the advanced digital inverter technology that reduces the electricity consumption over the standard compressor. This technology allows the compressor to work consistently at different speeds and deliver the necessary output depending on the cooling load.
Energy Star Rating
Checking for the energy star rating is also very much important to ensure the energy efficiency of that model. Higher the energy star rating, lower the power consumption.
Overcome Power cuts
The advanced and new models of refrigerators come with this technology ensuring that the refrigerators can keep the contents cool and fresh even during the power cuts. The refrigerators featuring this technology can retain the freshness of your food from 2 to 7 hours during a power cut.
Built-in Stabilizer
The newer models are equipped with this feature that keeps your fridge protected from the voltage fluctuations. And so there is no need to buy a separate voltage stabilizer for your fridge.
Some other advanced features
Shelves- There comes three types of shelves in a refrigerator including wired, acrylic, and tempered glass. Tempered glass shelves are the most ideal choice in terms of sturdiness.
Also, check for the adjustable shelves option that makes it easy to adjust them for making extra space to store large items.
Separators- This lets you store fruits and vegetables in separate boxes to organize them in a better way.
Moisture control- This feature retains the freshness of fruits and vegetables for an extended period.
Deodorizer- This feature removes away the odor particles from food using powerful filters and keeps the air fresh inside the fridge.
Best Single Door Refrigerators Reviews
Now, Have a look at the in-depth review of all our best picked models to choose the one of your preferred choice.
1. Haier 170 L 3 Star Direct-Cool Single Door Refrigerator (HRD-1703SR-R)
This model from Haier looks pretty awesome in design and comes in a very decent color burgundy red that will make your kitchen more decent. It has a three-star energy rating. The model is given PCM metal finish.
This model of Haier is direct-cool single door refrigerator with having a capacity of 170 L. Single door refrigerators are space saving and also economical as well. This refrigerator provides stabilizer free operation.
The model is also equipped with an innovative 1-hour icing technology that brings down freezer temperature to 5-degree Celsius in an hour. The refrigerator uses a high-performance compressor which is ideal for households. Its cool pad retains cooling inside the refrigerator for up to ten hours even after the power cut.
Key Features
Direct cool single door refrigerator
3-star energy rating
1-hour icing technology(HIT)
Stabilizer free operation and freshness solution
Cool Pad
Vegetable Crispers
Crisper cover
Buyers Feedback
The Good
Smart and efficient cooling
More storage space to store fruits, vegetables, processed foods, drinks, dairy products and more
Size is absolutely perfect for small family
Great fridge in this price range
The Bad
It doesn't have auto defrost option
2. Haier 220L 4 Star Direct Cool Single Door Refrigerator HED-22FSS
Then again comes a model from the brand Haier. The Haier HED-22FSS direct cool single door refrigerator is a perfect combination of great design and awesome features. The fridge offers you fast cooling experience without consuming much power. This model is featured with 1-hour icing technology (HIT) that brings down the freezer temperature to -5 degree Celsius in 60 minutes. It has a bigger cool pad that retains the cooling in the refrigerator for up to ten hours even after the power cut.
The refrigerator also supports stabilizer free operation with a range of 135-290V and thus protecting the compressor from power fluctuations. It also comes with the door lock feature to keep away your kids from unhealthy junk foods. Check for more features described below.
Key Features
195 l capacity
Direct cool refrigerator
1-hour icing technology
Toughened glass shelves
Anti-fungal gasket
Stabilizer free operation
Bottle storage space to store big bottles and cans
4-Star Rating
Buyers Feedback
The Good
Sleek design with metallic paint finish
Nice build quality
Great cooling
Super fast ice making
Reasonable price range
The Bad
Glass trays cannot be shifted to change space between them
3. Whirlpool 190 L 3 Star Direct Cool Single Door Refrigerator WDE 205 3S CLS Plus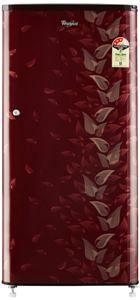 This model from Whirlpool is a perfect combination of both quality and style. Its elegant design adds charm to your kitchen interiors.
It is one of the best single door refrigerators that comes with a capacity of 190 L and also has featured excellent direct-cool technology. This refrigerator has a 3-Star energy rating because of its high energy efficiency.
This model also comes with a lot of space and has different temperature settings for your convenience. The different storage spaces for bottles, vegetables, eggs, milk, etc. is also there making your job very easy.
Key Features
Toughened glass shelves to store large and heavy utensils with ease
Vertical handle to give modern and sleek look to the refrigerator
Modern and contemporary bottle rack
Easy manual defrosting
Stabilizer free operation
Large vegetable crisper
Vegetable crisper with honeycomb moisture
Removable anti-bacterial gasket
Easy defrosting mechanism
Buyers Feedback
The Good
Stylish design with superb built
Fast cooling and icing
Size is great enough for 4-5 members
Worth for the price
4. Samsung 192 L 2 Star Direct Cool Refrigerator(RR19N1822R2/HL / RR19R2822R2/NL)
The model RR19N1822R2/HL/RR19R2822R2/NL from Samsung has the stunning design making it more stylish and glamorous. It is featured with innovative coolpad that makes your icy desserts stay cool for up to 8 hours. This refrigerator can withstand voltage fluctuations with a range from 160 to 260 volts, so there is no need to buy a stabilizer for it.
This model is one of the best single door refrigerators with a capacity of 192 L. You can also get a built-in drawer at the base of the refrigerator where you can easily store onion, potatoes, and other vegetables as well. A big vegetable box is also there with a capacity of 16.5 L to store a large amount of vegetables. You can also store your cosmetic and medical products in the multi-use box of this fridge where they will be safe from heat and dust.
Key Features
Stylish crown design
Stabilizer free operation
Toughened glass shelves
Big Vegge box
Base stand with drawer
Safe clean back
Anti-bacterial gasket
Buyers Feedback
The Good
Nice and stylish design
Good capacity of the refrigerator
Keep things cool for 8-9 hours even in the power cuts
Fast and efficient cooling
Affordable price range
5. LG 190 L 4 Star Direct Cool Single Door Refrigerator GL-D201ASPX.ASPZEBN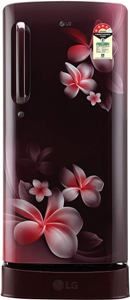 LG is one of the world's leading manufacturers of flat panel TVs, air conditioners, washing machines, refrigerators, and other appliances. This model of LG is a single door refrigerator with direct cooling technology and comes with a capacity of 190L.
Simplify the task of storing food with this model of LG GL-D201ASPX.ASPZEBN Refrigerator. This efficient refrigerator is featured with spacious shelves and also offers optimal space for accommodating daily food items. It has a 4-star energy rating and ranks low in power consumption.
This refrigerator is featured with smart connect technology to connect your refrigerator from the home inverter in case of power cuts. There comes a special lattice-type box cover to maintain moisture at an optimum level. Plus, it is also featuring a base stand drawer to keep extra veggies like onion, potatoes, etc.
Key Features
Smart Inverter Compressor
4-star energy rating
Fastest ice making
Base stand with drawer
Toughened glass shelves
Stabilizer free operation
Anti-bacterial gasket
Buyers Feedback
The Good
Stylish floral design
Energy efficient model
Great in terms of quality and performance
Base stand with drawer is a nice add on to keep extra veggies
Less noise
6. Godrej 190 L 4 Star Direct-Cool Single-Door Refrigerator R D EDGEPRO 190CT 4.2 W Bz
This model from Godrej is a direct cool single door refrigerator and has been certified with a four-star energy rating. The floral pattern design on it adds a stylish and elegant look. This model has newly toughened glass shelves which can tolerate even more weight and stay intact.
This refrigerator also has the honeycomb cover to keep the vegetables fresh for a long time. It comes with separate shelves for vegetables, deep freezers, and other perishable items. It also has a section for water bottles inside the door.
Key Features
Direct Cool Technology
Single door refrigerator
4-star energy rating
190 L capacity
Chocolate/medicine shelves
Toughened glass shelves
Humidity controller
Buyers Feedback
The Good
Strong and sturdy built
Nice size for a small family
Stylish floral design
Cooling is too good
Quick ice making
7. LG 190 L 4 Star Direct Cool Single Door Refrigerator GL-B201ABPX.ABPZEBN
Now last but not least, again a model from LG. This model from LG comes under the category of 4-star energy rating. This single door has a capacity of 190 L that serves very well for a medium sized family. It is featuring multiple shelves which are removable.
It also comes with the coolpad feature which maintains cool air within the fridge even during the power cuts, so your food does not get spoil. Its built-in stabilizer protects it from incurring damages caused by power fluctuations. And the very best feature of this refrigerator is smart inverter compressor. With the smart connect technology, you can connect your refrigerator to the home inverter in case of power cuts. All these features make this model of LG, one of the best single door refrigerators.
Key Features
4-star energy rating
Insulated capillary technology
12 hrs cooling retention during power cuts
Fastest in Ice Making
Removable anti-bacterial gasket
Large vegetable crisper
Toughened glass shelves
Smart connect inverter
Stabilizer free operation
Buyers Feedback
The Good
Nice cooling
Great performance
Quality of the fridge is very nice
Smart inverter compressor is a very nice feature
Final Words
This is all about the best selling single door refrigerators in India under Rs 15000. All of these are picked from the most reputed and popular brands. Also, energy star rating is an important factor before purchasing any model. The above listed refrigerators are certified with best energy ratings. So, just pick out the one as per your preference and budget.
Related Items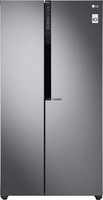 LG 679 L Frost Free Side by Side Refrigerator...
10%

LG 284 L Frost Free Double Door 2 Star (2020)...
18%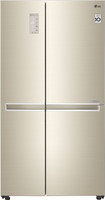 LG 687 L Frost Free Side by Side Refrigerator...
32%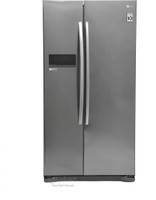 LG 581 L Frost Free Side by Side 4 Star Refri...
9%

LG 308 L Frost Free Double Door 2 Star (2020)...
39%

LG 308 L Frost Free Double Door 2 Star (2020)...
18%