Choosing the right mattress is very exciting but quite tricky too. We all need comfort and full relaxation during the eight hours of sleep. But if we are using the wrong mattress, it will spoil the quality sleep at night. However, there comes many types of mattress, among which the memory foam mattress is now getting very much popular and the best selling mattress at all. So, welcome to the blog that is all about the best memory foam mattress and their reviews.
What is Memory Foam?
Memory Foam, also known as Viscoelastic polyurethane foam or low-resilience polyurethane foam is now one of the most popular bedding available in the market. The material was originated in the early 1960s by NASA researchers to make helmets for astronauts and aircraft seats. Then, in the 1980s, memory foam becomes commercialized for sports and medical equipment. And since the 1990s, the material has gained its popularity for mattress production, and now it has reached its peak in the mattress world including pillows, mattress toppers, etc.
The memory foam mattresses are designed with at least one layer of memory foam along with the high-density polyfoam as a support core. One of the best features of memory foam is that it is Viscoelastic, means it has the ability to change its shape when pressure is applied on it, and then regains its original form when the pressure is released.
Check more detailed information on Memory Foam Mattress in our Buying Guide Section.
7 Best Memory Foam Mattress in India
Best Memory Foam Mattress Reviews
So, here is the detailed review of our best picked models of memory foam mattress that will surely offer you a good and quality sleep at night with no pain at all.
1. Durfi Memory Foam Mattress

Designed with perfection to provide you great support and comfort, the Durfi is another best memory foam mattress that will surely be your best choice. The mattress is crafted in seven layers for unparalleled comfort. The base fabric is of 100% cotton with the anti-skid pattern. The corner air fabric made up of high GSM cotton quilted fabric offers you more breath ability. Then a layer of Thermobond Turkish felt for better ergonomics followed by the Back support base layer that is made up of reactive foam. After, there comes a 100% pure high resilience comfort layer with air flow technology and no sagging at all. The next layer of cotton candy memory foam, and the top is covered with anti-bacterial fabric that prevents bacterial and dust-mites.
The best part of this memory foam mattress is its cotton candy construction that diverts the excess heat away from the body and thus keeps you comfortable all through the night. The mattress also prevents painful pressure points, and can easily adopt your body posture to provide great support to your back, neck, hip, and shoulder. This mattress has the right level of firmness, means neither too soft, nor too hard. And thereby, it is an ideal choice for all age groups.
Key Features
Hypersensitive body adjustment foam to adopt your posture quickly
Not too firm not too soft
Patented cotton candy memory foam
Keeps you cool and comfortable
Airflow technology to keep the circulation of air inside the mattress
Less bouncy
Reduce pressure points
Luxury soft touch feel
Activated charcoal absorbs odor and impurities
Anti-bacterial knitted fabric for dust mite protection
10 Years warranty
Available in variable sizes
Pros
An all-in-one mattress for a cool and comfortable sleep
Nice design and quality
It keeps your back aligned and offers comfort and coziness
Suitable for all age groups
Provides uniform support to body posture
Dust-mite and insect free
Cons
View on Amazon View on Flipkart
2. Sleepyhead 3 Layered Orthopedic Memory Foam Mattress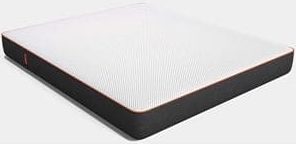 Sleep the way you want with this memory foam mattress from Sleepyhead. With the right amount of firmness, bounce, and density, the mattress is ideal to sleep in any position (back, side, or stomach). The mattress is designed with memory foam and high-density foam below it, that offers the ultimate level of comfort while sleep in. There is also an additional comfort foam and breathable fabric at the top to add more comfort to it and also enhances the durability of the mattress. And out the best, there is also an outer cover that protects the mattress from spills, etc. With the zipper, this cover is easy to clean and maintain.
This memory foam mattress easily contours to your body shape and thus keeps your spine aligned to avoid back pain, shoulder pain, hip pain, or neck pain, etc. All the layers of the mattress are well spaced that enhances breath ability, and also there are no complaints of smelly bed, or bed with the molds. What we especially like about this mattress is 100 nights free trial. If you have any complaints regarding the mattress, the company offers a full money back guarantee to the users.
Key Features
Medium firm mattress
Right amount of firmness to support all body types
Right amount of bounce, so no partner disturbance
Perfect amount of density
Washable outer zipper cover
Comfort Foam
Pressure relieving memory foam for even weight distribution
High-density HR foam
High GSM breathable fabric
10 years warranty
100 nights free trial
Pros
Made with high-quality foam to enhance comfort
Suitable for all types of sleepers
Also ideal for all age groups
Provides great orthopedic support
High-quality outer cover to protect your mattress which is machine washable also
Cons
The outer mattress cover is white, so needs extra care and maintenance
View on Amazon View on Flipkart
3. Cloth Fusion Fruton Gel Memory Foam Mattress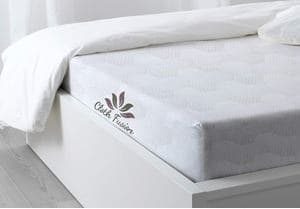 Gel mattresses are known to provide the cooler and more comfortable sleep. And so, here comes a gel memory foam mattress from the brand Cloth fusion that offers you ultimate level of comfort as well as cool sleep after a tedious day of work. With the medium level of firmness, the mattress is designed with two inches of gel infused memory foam at the top layer and six inches of high-density foam at the base. Plus, it also comes with bamboo fabric removable zipper cover for easy care and maintenance of the mattress.
The mattress offers just the right amount of firmness. And its memory foam construction keeps maintaining the original S shape of your spine to offer the balanced level of support. Also, don't worry about the harmful chemicals as the mattress is made with CertiPUR-US certified foam.
Key Features
Memory foam and high-density foam construction
Made with Succor foam to respond to your body temperature
Bamboo fabric removable zipper cover
Made with CertiPUR-US certified foam
10 years of manufacturing warranty
Available in variable sizes
Pros
Great quality mattress
Neither too soft nor too firm
Offers the perfect level of balance to your body
It distributes your weight evenly, so no complaints of back pain, neck pain, shoulder pain, or hip pain, etc
Very comfortable and cozy
Keeps you sleep cooler
Cons
Not ideal for heavy people
4. Flo Ergo – Gel Infused Memory Foam Mattress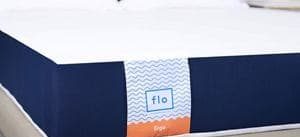 This is another gel infused best memory foam mattress from the brand Flo Ergo. It comes in a two-layer design including the top layer with 1 inch of gel infused memory foam and the base layer with 5 inches of Flo Responsive foam. The temperature sensitive memory foam layer responds best to your body weight as well as your body temperature. Thus it offers an uncompromised relief from orthopedic issues like back pain, shoulder pain, hip pain, or neck pain, etc. And the very best is its Flo responsive Foam that balances your body weight evenly. It also makes sure that no part of your body sinks in the mattress more than it should.
The features of this mattress don't end here. It is covered with a soft and high-quality 3D airflow fabric with aloe-vera gel that keeps your mattress stay fresh and ventilated. Plus the combination of gel infused memory foam keeps you stay cool and comfortable, so you don't sleep hot. The very best part of this mattress is zero partner disturbance, means it doesn't disturb your partner's sleep whatever you are doing. And, its temperature-sensitive functionality makes the mattress to respond according to your body temperature.
Key Features
Infused gel memory foam
Unique heat absorption technology
Best motion isolation
Zero partner disturbance
Provides relief from back pain and spinal alignments
Balances your body weight evenly
Temperature sensitive functionality
10 years Warranty
100 nights free trial
Available in different sizes
Pros
Great in terms of quality
Offers superb spine support
Easy maintenance because of the outer cover
Great for hot weather as it is gel infused
Medium soft and very comfortable
Very luxurious and a good deal for the price
Cons
5. Dreamzee Ortho-Back Memory Foam Mattress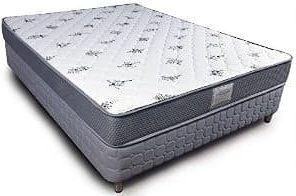 This one from Dreamzee is another best memory foam mattress in our list that is designed to offer you dual comfort. Being a reversible mattress, it is soft at the top and firm at the bottom so that you can sleep on your preferred side more comfortably. The mattress is designed with 1-inch cool memory foam, 1 inch super soft foam and high density rebonded foam at the bottom to offer you the ultimate level of comfort.
Its memory foam construction responds to your body's original shape as well as weight and temperature. The mattress contours to your body shape perfectly, providing it the great support and keeps your spine in alignment. It also relieves discomfort at the pressure points in your body areas like hips, and shoulders, etc.
The mattress also comes with a premium quality quilted knitted breathable fabric that not only keeps your mattress safe but also adds a great appeal to it. Since it has cool memory foam construction, so the mattress keeps in mind to offer only a cool and comfortable sleep if you sleep hot. Plus, its great orthopedic support makes it one of the best mattresses in India.
Key Features
Dual comfort mattress- soft at the top and firm at the bottom
Cool memory foam
Keeps your spine aligned
Great motion isolation
Pressure relieving technology
Medium comfort
Newly introduced Quilted Knitted Breathable Fabric for easy care and maintenance
No noise at all
5 Years of manufacturing warranty
Available in variable sizes
Pros
Good quality mattress
The foam used in the mattress are of top-notch quality
It offers proper cushioning and support to key body areas like neck, shoulder, and hip region
Keeps you cool if sleep hot
Very much comfortable
It is a reversible mattress so that you can choose your preferable side accordingly
Budget-friendly mattress
Cons
View on Amazon View on Flipkart
6. Solimo Memory Foam Mattress

The Solimo Memory foam mattress can be your next best choice because of its amazing comfort, great support, and superb quality. When it comes to the design of this mattress, it has a unique construction of top layer with high-density memory foam and the base layer with high resilience foam to provide the most blissful and restful sleep at night. The memory foam construction contours to your body shape perfectly and offers unparalleled spine alignment to avoid strain in your back, neck, hips, or shoulders. And thus also proving to be a great orthopedic mattress. The base of HR foam enhances support and comfort.
There is a layer of anti-skid fabric at the bottom that supports the mattress from slipping and makes it stable on the bed and floor both. The mattress is also fully covered with GSM knitted breathable fabric to provide you more comfort and also enhances the easy care and maintenance of the mattress.
Key Features
Memory foam that molds to the shape of your body
HR foam for additional cushioning
Anti-skid fabric at the base
Covered with knitted fabric
Medium firm mattress
Offers great support and comfort
7 years of manufacturing warranty
Available in variable sizes
Pros
Premium quality mattress
Very soft and comfortable
Very economical too
Cons
The upper cover is not removable for washing
7. Sleepwell SleepX Ortho Mattress – Memory Foam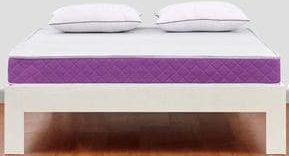 Sleepwell is one of the leading brands in the bedding industry, so how can we forget this brand in our listing. And this mattress is a perfect combination of budget-friendly price, quality, and comfort. Talking about the design, the mattress is designed in a multi-layered structure for the most luxurious comfort. The core layer comes with the 25mm thick visco rebonded foam for ultimate pressure point relief, and also a 100mm flexi rebonded foam offers you better back support and comfort. The mattress also has thick top quilting of 15mm memory foam along with 8mm PU foam that provides extra comfort.
Like the name, the mattress is an orthopedic mattress that makes you feel comfortable if you have any orthopedic problems like back pain, hip pain, neck pain, shoulder pain, etc. And so you can get only quality and sound sleep every day. Moreover, the mattress also comes with the Neem Fresche technology, keeping in mind that you will get only healthy and hygienic sleep with freshness.
Key Features
Multi-layered core for luxurious comfort
Memory rebonded foam and rebonded foam construction
Soft knitted fabric for a plush feel
Air mesh fabric on sides for better air circulation
Enhanced firmness through engineered Visco Rebonded & Flexi Rebonded core
Extra comfort & support with added thickness
Orthopedic technology for maximum comfort and back support
Neem Fresche Technology for health and hygiene
3 Years of Manufacturing Warranty
Available in variable sizes
Pros
Premium quality mattress
It comes in a pre-assembled state so saves your lot of time and effort
Good for orthopedic issues
Very much comfortable
No partner disturbance
Cons
Memory Foam Mattress Buying Guide
Features of Memory Foam
Memory foam mattress conforms closer than other mattress types. And as a result, offers better spinal alignment and more pressure relief throughout the entire body.
It produces little or no noise when bearing weight.
Motion isolation is one of the best features of memory foam mattress that makes it an ideal choice for couples.
It is long lasting and durable.
Types of Memory Foam
Traditional Memory Foam
The traditional memory foam is one of the widely available materials in the market, which is polyurethane-based. It has been designed to respond to your body temperature and contours to your body shape perfectly. But a major drawback with these foams is heat retention that creates an issue in breath ability as well as creates discomfort in sleeping during warm weather. But the latest technological invention has given birth to two more types of memory foam that has resolved this issue. So have a look at these memory foam types.
Gel-Based Memory Foam
The gel-based memory foam or gel-infused memory foam uses small gel particles within the layers of the mattress to reduce the trapped heat inside the mattress. It lets you sleep more comfortably as it absorbs your body heat and makes you sleep cooler.
Plant-Based Memory Foam
Plant-based memory foam, also known as open-cell memory foam, is designed using a combination of petrochemicals and plant-based oils like Aloe Vera, green tea extracts, and activated charcoal, etc. These are designed in an open-cell configuration that makes it more breathable and cooler for sleeping. The plant-based memory foam is also environment-friendly.
Features To Consider Before Buying Memory Foam Mattress
1. Choosing the right density for your memory foam mattress
The density of a mattress determines its supportiveness. It means how well the mattress will support your body weight. It is measured in pounds per cubic feet. We all have different preferences regarding the density of the mattress. In a memory foam mattress, the density is categorized in three grades, which we have detailed below:
Low Density (2.5-3.9 lbs/ft3)- The low-density mattress feels softer. It has the property to retains its original shape very quickly. This one offers good motion isolation and some contouring. Also, these mattresses are less expensive because less material is used in designing them.
Medium Density (4.0-.9 lbs/ft3)- The medium density mattress is very popular because it offers the right ratio of softness and firmness. Also, it comes with the price range that is suitable for most of the people. It retains the original shape somewhat slowly than the low-density mattress. And also offers good motion isolation as well as good contouring effect.
High Density (5.5 lbs/ft3-<)- The high-density mattress is the ideal choice to provide ultimate support for pressure points like your hips and shoulders. These are generally expensive because more material is used in designing them. It retains its original shape very slowly. But in terms of motion isolation and contouring effect, these mattresses are an excellent choice.
2. ILD
ILD stands for Indentation Load Deflection that is used to measure the firmness of the mattress. It indicates how much pressure is required to compress the mattress. The higher the ILD number, the firmer the mattress. Most of the memory foam mattresses are now available having the comfort layer with an ILD number falling between 8-20. But, it is advisable to choose the memory foam mattress with an ILD of at least 10. The below table will let you understand the point more easily.
| ILD Rating | Category | Features |
| --- | --- | --- |
| 8-10 | Extremely Soft | Sleepers experience significant sinking |
| 11-15 | Very Soft | An ideal firmness level for most of the sleepers |
| 16-21 | Soft | Minimum sinking and less contouring than the above two ILDs numbers |
3. Thickness of the Comfort Layer
The top memory foam layer in a mattress varies in thickness that you can choose accordingly. If a mattress comes with a thick top layer, I think it is best for most of the sleepers or heavy sleeper who prefer extra cushioning and support.
4. Cooling Elements
As we have already discussed above, that one of the major drawbacks of memory foam mattress is heat retention. So, the people who sleep hot will feel very much discomfort, And here comes the role of cooling components. Now, gel-based and plant-based memory foam mattresses are also available in the market that is a great solution for the people who sleep hot.
5. Mattress Covers
The Top cover of the mattress, just above the comfort layer also varies in thickness. Covers that are thicker will create discomfort. So, choose the one with a thin layer of the outer cover and also check whether the material is breathable or not.
6. Life-span of the memory foam mattress
The life-span of the memory foam mattress largely depends on its density. The denser mattress will last longer. Another important consideration is to check the quality of the support base of the mattress. The low-grade support base reduces the longevity of the mattress. However, most of the memory foam mattresses are crafted to last for at least five years of regular use. But if you want to maximize the life span, it is ideal to check the material composition of the memory foam mattress carefully.
7. Warranty
Warranty, of course, is an important consideration because buying a mattress is an expensive investment. So, it is obvious that we all want to buy a product that will last longer and has a robust warranty. It is ideal to check the warranty terms and conditions whether it covers sagging, turnaround time, shipping costs, as well as mattress replacement, etc.
Benefits of Memory Foam Mattress
Memory foam mattress has an excellent contouring effect to your body.
It provides excellent pressure relief.
It maintains the natural S shape of your spine to make you get relief from back pain, neck pain, hip pain, and shoulder pain, etc.
The memory foam mattress responds to heat and pressure to reduce the pressure point issues.
This one material eases breathing during sleep, and so has a positive effect on chronic respiratory issues.
It requires very little maintenance.
Due to its dense structure, the memory foam mattress has a hypoallergenic feature, means it reduces the number of allergens like dust, and mold, etc.
The Drawbacks of Memory Foam
The memory foam mattress is quite heavy.
Some people complaints a slight odor when unboxing their mattress.But the odor dissipates within 48 hours in a well-ventilated area.
The memory foam mattress tends to retain body heat. And so during warm months, your sleep might be overheated and uncomfortable.
These are expensive.
Conclusion
So, that's all for the best memory foam mattress and their reviews. Well, I am sure the mentioned models of memory foam mattress as well as the definitive buying guide will surely let you choose the desired one on the basis of your preferences, or budget. Feel free to share your feedback and suggestions in the comment section below.
Read Related Reviews
Buy Best Memory Foam Mattress Online
Memory Foam Pillow for Neck Pain Relief, Adju...
65%
EIUE Memory Foam Pillow Contour Cervical Orth...
40%
MY ARMOR Memory Foam Pillow for Sleeping, Ort...
63%
Rylan Memory Foam Pillow,Orthopedic Pillow fo...
37%
2 Pairs Memory Foam Shoe Insoles,Elastic Shoc...
50%
Sleepyhead Memory Foam Pillow, Pack of 2 (25x...
27%
Springtek 7 Zoned Gel Memory Foam Mattress To...
36%
Amazon Brand - Solimo Premium Orthopaedic Mem...
57%